Barossa Valley
Make the pilgrimage to the Barossa and you'll be joining 60 per cent of all visitors to South Australia's wineries. And no wonder, just an hour's drive north of Adelaide, it's undoubtedly Australia's best-known viticulture and winemaking region.
Established in 1842 by immigrants from England, Germany and Silesia (now part of Poland), the region's rich heritage is reflected in architecture, food and music – and internationally renowned wines.
Around 500 grape growing families, many sixth generation, today continue to supply nearly 60,000 tonnes of grapes to about 50 winemakers – including household names like Seppelt, Penfolds and Lehmann.
You'll find 60 cellar doors, from big to boutique and new to heritage-listed. You can drink Jacob's Creek wine right next to real thing in the new $5 million visitor centre at Rowland Flat. Wander among grand chateaux called Tanunda, Barossa and Yaldara. Or taste the global wines of Wolf Blass in the new $5 million, circular cellar door near Nurioopta.
The main red varieties grown in the Barossa are Shiraz, Cabernet Sauvignon and Grenache, while the key white grape varieties are Riesling, Semillon and Chardonnay. Shiraz has pride of place because this is the birthplace of one of the world's great wines: Penfolds Grange.
Neighbouring the Barossa is Eden Valley, which has a reputation for premium wines that take advantage of the higher altitude and cooler climate, through grapes including Riesling, Chardonnay, Shiraz, Merlot and Cabernet. Here you'll find five wineries with cellar doors, including the famed Henschke Wine Cellars.
Sorry:
- Please recheck your ID(s).
- If you are showing a private album, check that the "Retrieve Photos From" option is set to "User's Private Album" and that the Authorization Key is correct.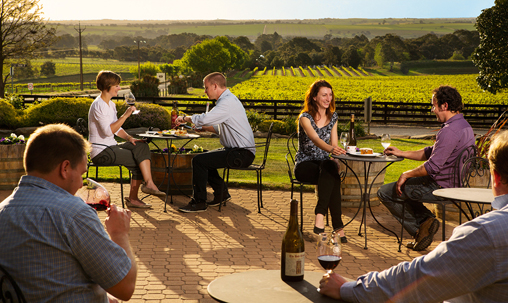 Tour Highlights
Experience the better of two world renowned Wine regions. Enjoy the cool climate wines from Adelaide Hills to the hardy reds of the Barossa Valley. Taste the full bodied Wine from some of the oldest vines in the world. Rich with European heritage and established in 1842 by immigrants from England, Germany and Silesia, the Barossa is referred to the Bordeaux, Napa and Tuscany regions. Principal varieties in the Barossa Valley are Shiraz, Cabernet Sauvignon and Grenache.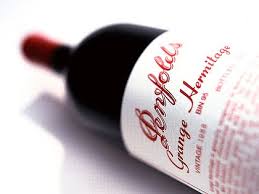 Penfolds Grange is an Australian icon – a heritage-listed wine protected by the National Trust of South Australia – which captures both a sense of place and the essence of Australian agricultural ingenuity and innovation.
The story of Grange is one of personal triumph and extraordinary vision, steeped in the Australian ethos. Yet it also bears a history, prestige and lasting quality that interconnect with the great wines of Bordeaux.
From its first experimental vintage in 1951 to its current release, Grange is unquestionably one of the world's most prestigious, critically acclaimed and iconic wines. The winemaking philosophy behind this enigmatic wine has hardly changed since its inception, however a lineage of four visionary Chief Winemakers have been its proud custodians over time and have steadily refined and improved upon the winemaking process. Primarily Shiraz driven often with a small percentage of Cabernet Sauvignon, Grange is a beautifully seductive, defining modern wine, lauded by collectors and observers as a true wine of distinction.
List of Region Wineries
Balthazar of the Barossa
Barossa Ridge Wine Estates
Barossa Settlers
Barossa Valley Estate
Basedow Wines
Beer Brothers
Bethany Wines
Bucklands Estate Wines
Burge Family Winemakers
Cellarmasters
Charles Cimicky Wines
Charles Melton Wines
Chateau Barossa
Chateau Dorrien
Chateau Tanunda
Chateau Yaldara
Clancy Fuller
Cockatoo Ridge Wines
Cooper Burns
Craneford
Creed of Barossa
Domain Day
Dorrien Estate
Dutschke Wines
Eighteen Forty-Seven
Elderton Wines
Flaxman Wines
Fox Gordon Wines
Gibson's Barossa Vale Wines
Glaetzer Wines
Glaymond Wines
Glen Eldon Wines
Gnadenfrei Estate
God's Hill Wines
Gomersal Wines
Grant Burge Wines
Greenock Creek Vineyard and Cellars
Gumpara Wines
Haan Wines
Hamilton's Ewell Vineyards
Harbord Wines
Hare's Chase
Hentley Farm
Heritage Wines
Hobbs Wines
Izway Wines
Jenke Vineyards
JJ Hahn
John Duval Wines
Kabminye Wines
Kaesler Wines
Karra Yerta Wines
Kalleske Wines
Kassebaum Wines
Kellermeister Wines
Kies Family Wines
Kurtz Family Vineyards
Langmeil Winery
LanzThomson Vineyards
Laughing Jack Wines
Leo Buring
Liebichwein
Limb Vineyards
Linfield Road Wines
Loose End Wines
Lou Miranda Estate
McLean's Farm Wines
Mad Dog Wines
Magpie Estate
Marschall Groom Cellars
Massena Vineyards
Mengler View Wines
Milhinch Wines
Miranda – Barossa
Mt Toolleen (Ebenezer Vineyard)
Murray Street Vineyards
Nurihannam Wines (Nuriootpa High School)
Orlando Wines/Jacob's Creek
Paulmara Estate
Penfolds
Peter Lehmann Wines
Pheasant Farm Wines
RBJ Wines
Red Nectar Wines
Richmond Grove Wines
Ringland Vintners
Rockford Wines
Rocland Estate
Roehr Wines
Rolf Binder @ Veritas Winery
Rosenvale Vineyards
Ross Estate Wines
Rusden Wines
Russell Wines
St Hallett Wines
St John's Road
Saltram Wine Estates
Schild Estate Wines
Schiller Vineyards
Schubert Estate
Seppelt Winery
Sheep's Back
Shiralee Wines
Smallfry Wines
Small Gully Wines
Soul Growers
Spinifex
Stanley Lambert
Steinborner Family Vineyards
Stonewell Vineyards
Tait Wines
Te-aro Estate
Teusner
The Colonial Estate
The Standish Wine Company
The Willows Vineyard
Thorn-Clarke Wines
Tim Smith Wines
Torbreck Vintners
Turkey Flat
Two Hands Wines
Viking Wines
Villa Tinto
Vinecrest Fine Barossa Wines
Whistler Wines
Winter Creek
Whitechapel Wines
Wolf Blass
Yaldara Wines
Yalumba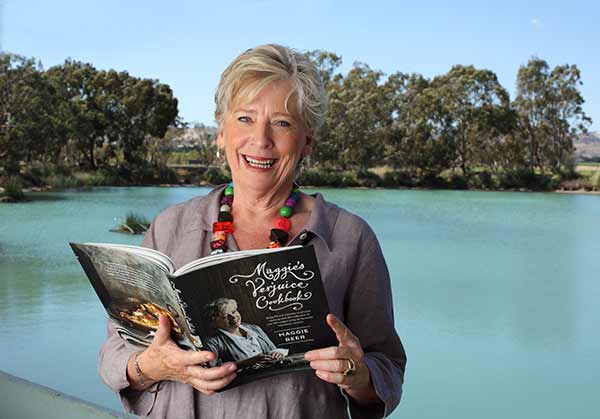 Maggie Beer's Farm
Here at Maggie's, we're often asked how on earth Maggie manages to do all the amazing things she does, when there's only one of her, after all. We'll be the first to say we've never met a harder worker than Maggie, but she'll be the first to admit it's not a one (wo)man show. Maggie has the incredible ability to not only set herself an extremely high benchmark, but to also inspire that in the team that support her. So, in keeping with Maggie's philosophy, she's asked us to share her most recent take on all things Maggie Beer, in the hope it will answer some of those 'how does she do it' questions!
List of Region Attractions
Barossa Farmers Market
Maggie Beer's Farm Shop
Whispering Wall
Menglers Hill Lookout
The Herbig Tree
Lyndoch Lavender Farm
"From the Meet and Greet where David asked us about the wines we normally drink, to the scenic tour and the divine wines we tried, it was the best day of our entire holiday. David is a wonderful and fun character that went out of his way to make sure we were enjoying both the wines but also the entire experience. Have recommended him to friends and will tour with him again when we come back to Adelaide. Thanks Mate!"
Jeff & Liz Davenport
A fantastic private wine tour run by David. I can't rave enough about David and he's 'magic van' what we called his very well equipped van and the tour. David listened to what we wanted to do and drink and tailored the day around us. Lunch was included in the bill. We couldn't believe how quickly the day went and were really happy with the vineyards we visited. David was knowledgeable and fun!"
Tracey & Glenn Trelaoar