Clare Valley Wine Region
In the Clare Valley you'll find a rich tradition of family winemaking that stretches back to the mid 1800s. Handpicking is still common and small yields are carefully nurtured to harvest.
It all began in 1848 when a small band of Jesuits, fleeing religious persecution in Austria, migrated to the free colony of South Australia and established Sevenhill Cellarsnear the town of the same name. The grapes were originally used to produce sacramental wine, and a quarter of production is still used for this purpose across Australia and export overseas.
The State Heritage-listed Sevenhill complex comprises the St Aloysius Catholic Church, St Aloysius College, Sevenhill Cellars and Sevenhill Cemetery – but the resident Jesuit Brothers don't take it all too seriously. The cellar door now opens on Sunday and the tasting room, visited by more than 40,000 visitors annually, boasts a motto: "Life is too short to drink bad wine."
Thirty-six cellar doors are today dotted across the region, most remain family run and operated and are within a 15-minute drive of the regional centre of Clare. Most are also small and produce only bottled wine and many also include not-to-be-missed restaurant experiences: Eldredge, Skillogalee and Mount Horrocks to name just a few.
Many of the region's best wineries can be found along the Riesling Trail, a 25-kilometre walking and cycling route linking the towns of Auburn and Clare. The old railway line winds through some of South Australia's most stunning wine country and natural bushland.
As the home of Australian Riesling, this variety naturally accounts for most white wines produced in the Clare Valley. Principal red varieties are Cabernet Sauvignon and Shiraz, with both helping to produce distinctive varietal wines.
Sorry:
- Please recheck your ID(s).
- If you are showing a private album, check that the "Retrieve Photos From" option is set to "User's Private Album" and that the Authorization Key is correct.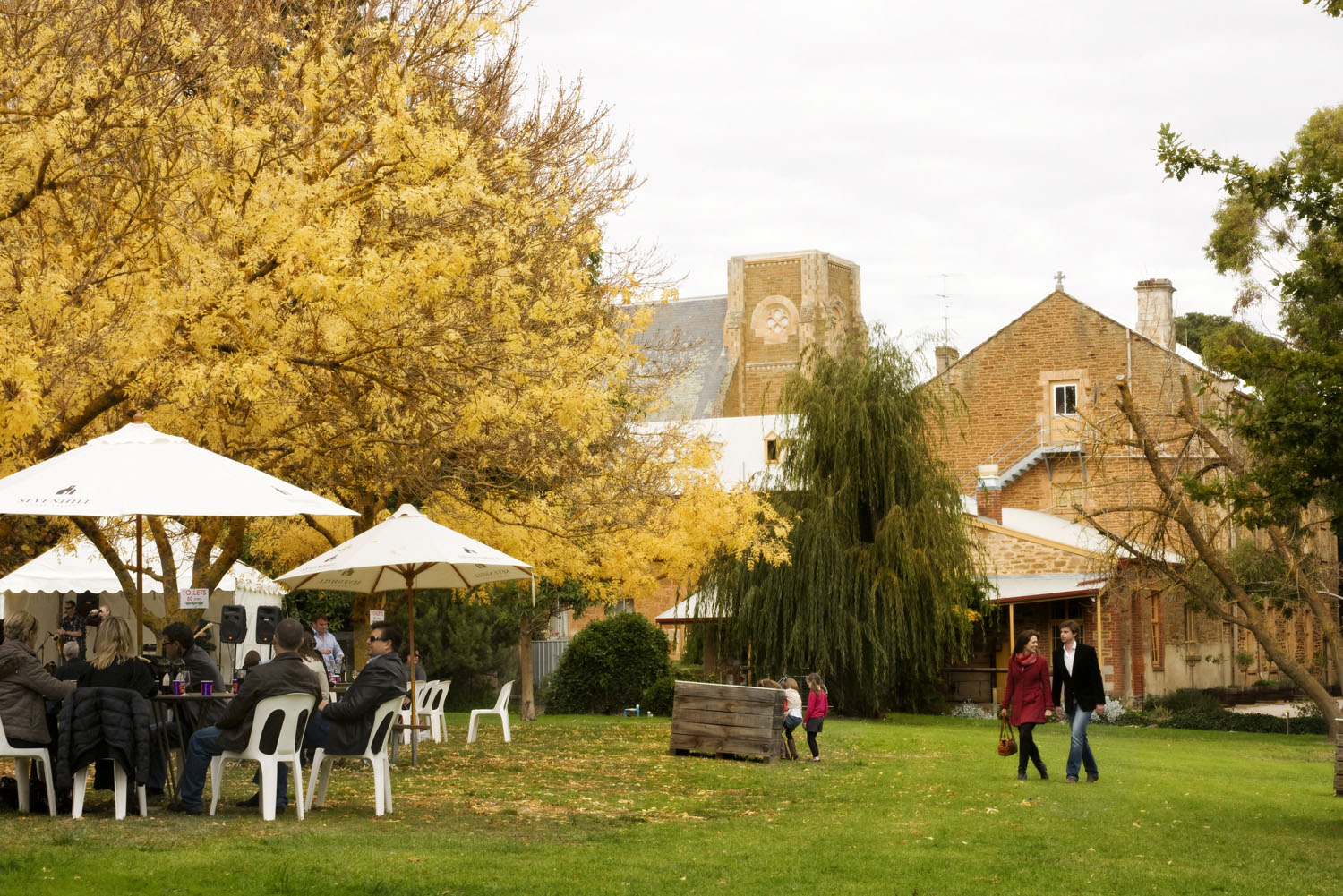 Tour Highlights
On this page you can find our recommended tours however you are more than welcome to alter your tour at any time. We can discuss with you and organise unforgettable personalised experience. In any case for any tour in Adelaide Hills region we recommend visit to …..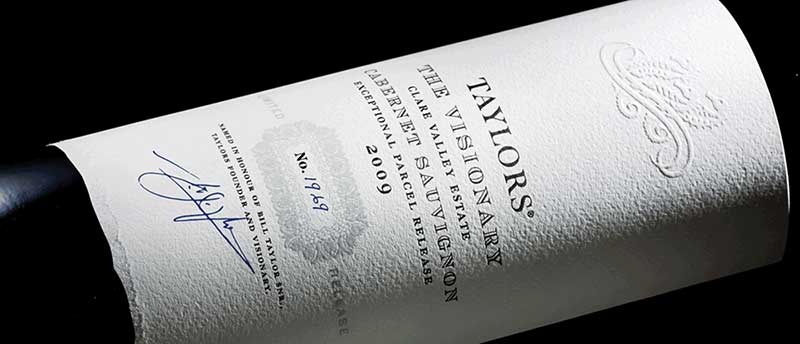 Taylors
The mark of quality – My family's conviction that the terra rossa soil of the Clare Valley was perfect for making wine, was borne out with a surprise discovery during the excavation of the vineyard dam. The fossilised remains of tiny seahorses were found in the limestone bedrock– confirmation that the area had once been the bed of an ancient inland sea. After this discovery, it seemed only natural to adopt the seahorse to represent our wines – and today the three seahorses serve as a tribute to three generations of Taylors winemakers; and as a mark of the quality you'll find in every bottle of Taylors wine.
List of Region Wineries
Adelina Wines
Annie's Lane
AP Birks Wendouree Cellars
Art Wine
Black Stump Wines
Brian Barry Wines
Claymore Wines
Clos Clare
Crabtree Watervale Wines
Eldredge Wines
Erin Eyes Wines
Eyre Creek Wines
Grosset Wines
Inghams Skilly Ridge
Jeanneret Wines
Jim Barry Wines
Kilikanoon Wines
Kirrihill Wines
Knappstein Wines
Koonowla Wines
KT & the Falcon
Last Word Wines
Leasingham Wines
Little Brampton Wines
Mintaro Wines
Mitchell Winery
Mount Horrocks Wines
Mt Surmon Wines
Neagles Rock Vineyards
O'Leary Walker Wines
Olssens of Watervale
Paulett Wines
Pearson Vineyards
Penna Lane Wines
Petaluma – Hanlin Hill Vineyard
Phoenix Estate
Pikes Wines
Pycnantha Hill Estate
Reilly's Wines
Robertson of Clare Wines
Sevenhill Cellars
Skillogalee
some young punks
Stephen John Wines
Stringy Brae of Sevenhil
Taylors Wines
Thomson Family Vintners
Thorogoods Apple Wines
Tim Adams Wines
Tim Gramp Wines
Trodden on Vineyard
Wakefield Wines (Taylors Wines Pty Ltd)
Wilson Vineyard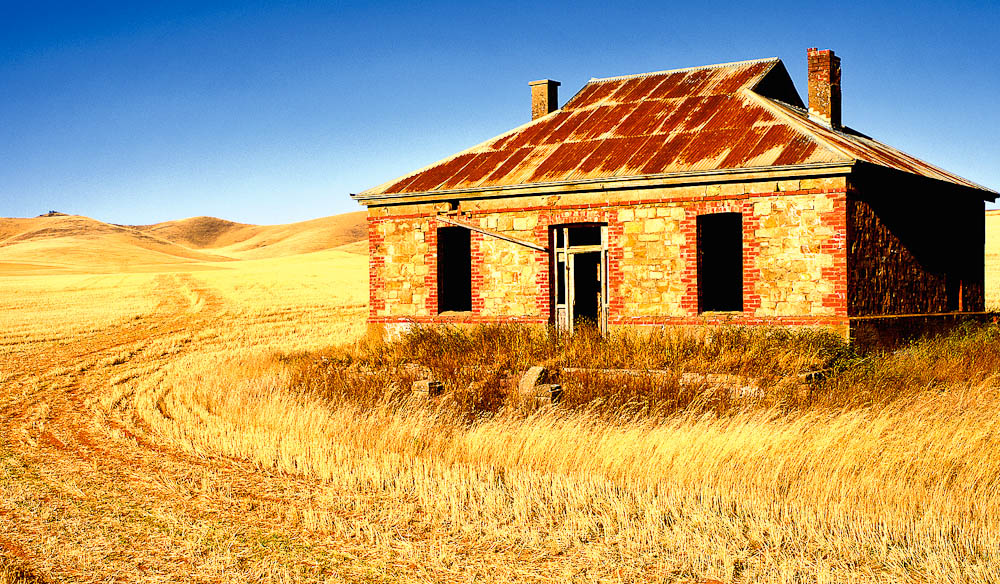 Old Burra Cottage
MADE famous on the cover of Midnight Oil's 1987 album Diesel and Dust, The old Burra Cottage –
With its weathered tin roof and crumbling foundations, early settler's cottage standing in a field just outside the former copper-mining centre 160km north of Adelaide, the disused farmhouse has also served as a backdrop for filming television commercials with the Qantas Children's Choir.
The cottage built in the 1920s stands inside a cropping and sheep-grazing property owned by relatives of Bruce Stockman, chairman of the Burra Community Management Committee.
Mr Stockman, 75, said Burra locals had urged the committee to preserve the building.
List of Region Attractions
Martindale Hall
The Riesling Trail
Mintaro Maze
St Aloysius Church at Sevenhills
"From the Meet and Greet where David asked us about the wines we normally drink, to the scenic tour and the divine wines we tried, it was the best day of our entire holiday. David is a wonderful and fun character that went out of his way to make sure we were enjoying both the wines but also the entire experience. Have recommended him to friends and will tour with him again when we come back to Adelaide. Thanks Mate!"
Jeff & Liz Davenport
A fantastic private wine tour run by David. I can't rave enough about David and he's 'magic van' what we called his very well equipped van and the tour. David listened to what we wanted to do and drink and tailored the day around us. Lunch was included in the bill. We couldn't believe how quickly the day went and were really happy with the vineyards we visited. David was knowledgeable and fun!"
Tracey & Glenn Trelaoar