McLaren Vale Wine Region
John McLaren was neither winemaker nor gastronomic genius, but he left an indelible mark on one of the foremost food and wine regions of Australia.
Working under orders from his boss Colonel William Light, Government Surveyor McLaren was responsible for mapping the regions south to the Fleurieu Peninsula.
Under his guidance, the McLaren Vale District (just 40 minutes south of Adelaide) was born in 1839, but a year earlier the first vines were planted in 1838 by John Reynell, a Devonshire farmer who brought vine cuttings from the Cape of Good Hope and planted them at what is now Reynella.
The Region has become one of Australia's premier wine-producing districts, particularly renowned for its full-bodied reds.
The area is dotted by more than 60 cellar doors, most of which are shop fronts for small to medium-size boutique operations but also include such major Australian players as the BRL Hardy group and Rosemount. About 270 independent grape growers can also be found here.
Shiraz is a specialty, as are Cabernet Sauvignon and Grenache, while Merlot is becoming increasingly popular as a varietal. Chardonnay dominates the white varieties but Sauvignon Blanc and Riesling are also gaining kudos, and experimentation is taking place with Viognier, Marsanne and Sangiovese.
Sorry:
- Please recheck your ID(s).
- If you are showing a private album, check that the "Retrieve Photos From" option is set to "User's Private Album" and that the Authorization Key is correct.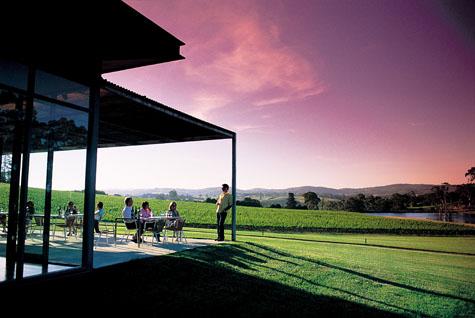 Tour Highlights
On this page you can find our recommended tours however you are more than welcome to alter your tour at any time. We can discuss with you and organise unforgettable personalised experience. In any case for any tour in Adelaide Hills region we recommend visit to …..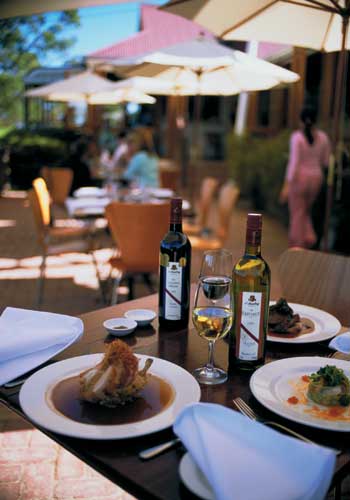 D'Arenberg
Since 1912 the Osborn family have grown grapes and made wine in the picturesque surrounds of McLaren Vale. Today fourth generation family member Chester Osborn is at the winemaking helm, making distinctive wines using traditional methods in the winery and the vineyard.
From entry level to iconic, d'Arenberg wines are hand crafted with all grapes basket pressed and red wines fermented in small batch open fermenters and foot trod. The red striped range is considerable with 37 wines making use of over 25 varieties including white, red, fortified, sparkling red and dessert wines. Over a thousand show medals and praise from wine scribes the world over attest to their merits.
List of Region Wineries
ADELAIDE WINEMAKERS
ANGOVE MCLAREN VALE WINERY AND CELLAR DOOR
ARAMIS VINEYARDS
BATTLE OF BOSWORTH AND SPRING SEED WINES
BEACH ROAD WINES
BEKKERS WINE
BELLA COSA
BRASH HIGGINS WINE CO.
BRAYDUN HILL
BRICK KILN WINES
CASCABEL
CHAPEL HILL WINERY
CONTE ESTATE WINES
CORIOLE VINEYARDS
D'ARENBERG
DOGRIDGE WINE COMPANY
DOWIE DOOLE WINES & VINEYARDS
EKHIDNA WINES
FALL FROM GRACE
FIRST DROP WINES
FOGGO WINES
FOX CREEK WINES
GEMTREE WINES
GEOFF MERRILL WINES
GOODIESON BREWERY
GRAHAM STEVENS WINES
HALIFAX
HARDYS TINTARA
HASELGROVE WINERY
HASTWELL & LIGHTFOOT VINEYARD AND WINERY
HITHER & YON WINES
HUGH HAMILTON WINES
HUGO WINES PTY LTD
INKWELL
J & J VINEYARDS
KANGARILLA ROAD WINERY
KAY BROTHERS AMERY VINEYARDS
LA CURIO WINES
LAVINA WINES
LAZY BALLERINA
LECONFIELD – HOME OF RICHARD HAMILTON WINES
LLOYD BROTHERS WINE AND OLIVE COMPANY
MAXIMUS WINES AUSTRALIA
MAXWELL WINES
MCLAREN VALE III ASSOCIATES
MIDDLEBROOK ESTATE
MINKO WINES & PROVIDORE
MITOLO WINES
MOLLYDOOKER WINES
MR RIGGS WINE COMPANY
NOON WINERY
OLIVER'S TARANGA VINEYARDS
OLIVERHILL WINERY
OXENBERRY FARM WINES
PAXTON WINES
PENNY'S HILL & THE KITCHEN DOOR
PERTARINGA
RED POLES
ROSEMOUNT ESTATE CELLAR DOOR
SAMUEL'S GORGE
SC PANNELL WINES
SERAFINO MCLAREN VALE
SHINGLEBACK WINE
SHIRVINGTON
SHOTTESBROOKE VINEYARDS
SYLVAN SPRINGS ESTATES
ULITHORNE WINES
VINROCK WINES
WAYWOOD WINES
WIRRA WIRRA VINEYARDS
WOODSTOCK WINE ESTATE
YANGARRA ESTATE VINEYARD
ZIMMERMANN WINE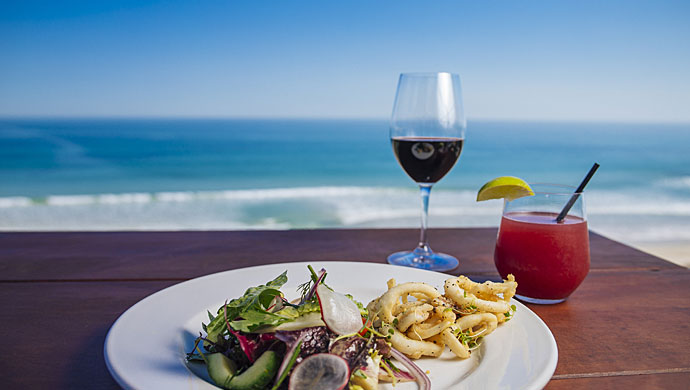 Star Of Greece - Fine Dining
The truly good things in life are a convergence of influences that cannot be replicated, but rather should be savoured, cherished, and shared. Such is the Star of Greece.
A stunning cliff top restaurant and kiosk offering the best in local seafood, regional produce and stunning views
List of Region Attractions
Onkaparinga Gorge
Willunga Farmers Market
"From the Meet and Greet where David asked us about the wines we normally drink, to the scenic tour and the divine wines we tried, it was the best day of our entire holiday. David is a wonderful and fun character that went out of his way to make sure we were enjoying both the wines but also the entire experience. Have recommended him to friends and will tour with him again when we come back to Adelaide. Thanks Mate!"
Jeff & Liz Davenport
A fantastic private wine tour run by David. I can't rave enough about David and he's 'magic van' what we called his very well equipped van and the tour. David listened to what we wanted to do and drink and tailored the day around us. Lunch was included in the bill. We couldn't believe how quickly the day went and were really happy with the vineyards we visited. David was knowledgeable and fun!"
Tracey & Glenn Trelaoar